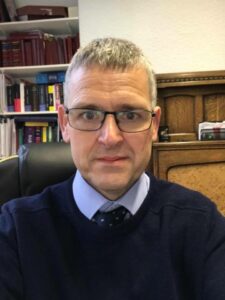 This has been an unrivaled period of change in the Law Society and throughout this period we have worked hard to support and promote our "yorkshire union " .
The Law Society had performed well in supporting members during "Covid" but dealing with the immediate crisis was only half of the battle and we now face a challenging period when members and their firms must look to the future and be supported in finding an effective way to move forward in a post lock down world . We will be ensuring that the Law Society does its bit to ensure that all solicitors can get support with regard to the inevitable changes that will follow .
Of course not every decision made by the Law Society has been so well received and we were all concerned over the loss of our excellent Regional Management Team in Yorkshire .
The points have been well made over this and we are now concentrating on the solutions now being offered by the Law Society and several of your Societies will now have had a direct engagement with member services at the law society with a promise of a dedicated plan to help support you working along side your Council Members . We will all be carefully watching how this progresses to make sure that you are delivered a solution that helps your society to proposer .
We will need to be robust in protecting and ensuring the delivery of an adequate legal aid funding stream for the future as well as ensuring that resolving the crisis in the justice system is not done at the expense of our members and their lives . In that context there is an ongoing review into Criminal Legal Aid and I would encourage you to participate and we are running an event for Yorkshire Solicitors who can speak to the Chair of the Review Panel Sir Christopher Bellamy directly .
We have seen recent interventions showing that the Law Society is aware of the needs to protect our members and you can read below the latest on the SIF Crisis and the work the Society has done which has helped secure a 12 month delay to the closure of SIF whilst a more viable longer term resolution is sought .
We have as a Council recently been through a governance reform and we will continue to carefully scrutinise the way in which our new governance structure operates .
I am lucky to serve on the Scrutiny , Performance and Review Committee which has responsibility for reviewing and monitoring decison making processes in the Law Society . This is a vital committee and will be fully engaged in ensuring the right approach is taken in the years ahead with not only good governance but governance that delivers the right outcomes for our members .
I have been fortunate to be elected to chair this committee from October if I am also successful in securing election to serve as your council member for a further 4 years . It would be an honour to do so and would allow me to continue to further and promote the interests of all Yorkshire Solicitors .
In the meantime at this pivotal moment I stand ready to do anything I can do to serve your Societies and members
Regards
Mark Newby